Miami Braces Orthodontist Specialists
At Drubi Orthodontics, we specialize in braces in Miami for both children and adults. That is why we offer the latest products available in the market, including self ligating speed braces.
In-Ovation self ligating braces are the latest advance in orthodontic treatment. Traditional metal braces require small rubber bands that are used to hold the wire in place. With the In-Ovation system, these have been replaced with a sliding door that holds the wire in place.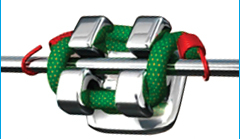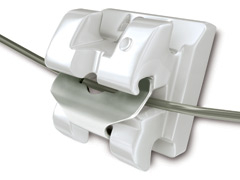 With the new system, the wire is held loosely to the bracket, decreasing the amount of friction in the system.
This results in many advantages:
Comfort
Since the wire is not held tightly against the braces, teeth are more free to move, resulting in a more comfortable treatment experience.
Faster Treatment
The freedom of movement can reduce the amount of time in treatment, giving you a beautiful smile in less time!
Fewer Appointments
With the use of new wires that are active for months at a time, the reason for most orthodontic visits was to have the rubber bands replaced. With this new system, since there are no rubber bands to change, appointments are usually every 8-12 weeks, reducing the amount of school or work that you have to miss.
Shorter Appointments
Self ligating braces make it easier and faster to make adjustments during your visit, with most appointments lasting 15-20 minutes.
Cleaner
Rubber bands can be a place where plaque gets trapped and is hard to clean. The In-Ovation braces are much easier to keep clean.
Esthetic
In-Ovation braces are available in both metal and clear options. Clear In-Ovation braces don't require rubber bands that can stain depending on your diet. This solves the biggest problem with regular clear braces up to now.
Check Out Our Life-Changing Smile Transformations: